Sleep Apnea
---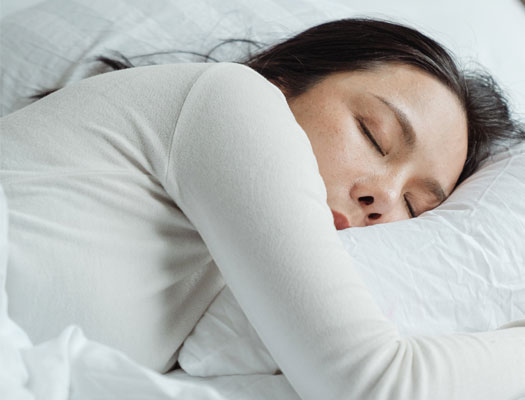 At Kenneth Gonzales DDS PLLC's dental office, our services include sleep apnea treatment in Corpus Christi, TX. Let our dentist assist you if you are not sleeping well and need to diagnose the issue as sleep apnea. We have the tools to diagnose sleep apnea and tools like CPAP machines to treat sleep apnea successfully.
What is Sleep Apnea
Sleep apnea is a medical condition involving the respiratory system and airways. The muscles in the neck and chest are not able to function appropriately. As a result, the patient cannot contract the muscles needed to breathe fully when sleeping. This is a common health problem that we see, particularly among men who are in the trucking industry.
Who Likely Has Sleep Apnea
Take a moment to review this list of questions about whether you could have sleep apnea:
Do you snore when sleeping?
Does your partner or someone else say you stop breathing while sleeping?
Do you have a larger-than-average size neck?
Are you getting enough exercise, especially cardiovascular conditioning?
Have you been diagnosed with sleep apnea in the past?
You may have sleep apnea if you answered yes to any of these questions. Our dentist in Corpus Christi, TX is ready to diagnose your sleep condition. Let our dental associates determine if sleep apnea keeps you from getting a good night's sleep.
Dangers of Sleep Apnea
According to John Hopkins Medicine, sleep apnea is often an underlining symptom. You likely have another more pressing health condition, such as diabetes or heart disease, and sleep apnea is an indicator. Therefore, you must treat sleep apnea to maintain or lessen other health problems.
Furthermore, if you have sleep apnea, you cannot breathe easily when you are sleeping. Your airways close for several seconds, shutting off your airflow. When this happens, your brain stem loses oxygen, which can be dangerous and lead to brain damage.
Why Should I Treat Sleep Apnea
If you have an underlining heart condition, your heart may stop beating due to a loss of oxygen. If this happens while you are asleep, you may not wake up.
In addition, you are not going to get enough quality, deep sleep. This will result in you being fatigued and stressed more easily, which can add to heart conditions associated with sleep apnea.
Treatment Options for Sleep Apnea in Corpus Christi, TX
To ensure you are breathing and getting enough oxygen while sleeping, you can get a CPAP machine. A continuous positive airway pressure (CPAP) machine will keep the oxygen flowing even when you stop breathing. You can request a CPAP machine at your local dentist in Corpus Christi, TX at Dr. Gonzales' office.
Treat Your Sleep Apnea With Dental Services
Your local dentist is ready to diagnose your sleep apnea and provide treatments. As a dentist professional, we look at the way your sinuses and jawbone are lined up in terms of reducing airflow. From here, we provide a treatment plan to reduce sleep apnea symptoms.
Call our office at 1-361-992-2421 to schedule an appointment with Kenneth Gonzales DDS PLLC. Treat your sleep apnea in Corpus Christi, TX and start sleeping soundly again.