Dentures
---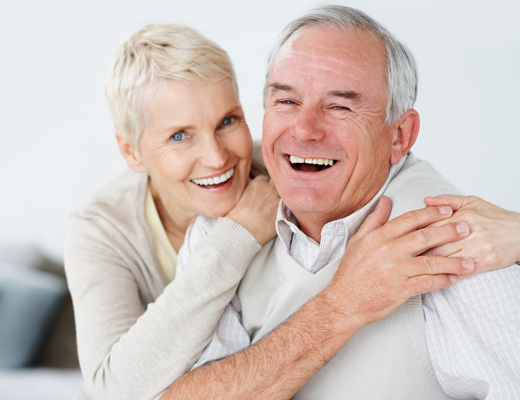 We work hard to improve smiles here at Kenneth Gonzales DDC PLLC. One of our most asked-about dental treatments is dentures, which replace missing teeth. If you want dentures in Corpus Christi, Texas, we want to be your dental clinic. See how we can assist you with having dentures made soon.
What are Dentures
A set of dentures is a medical device that resembles someone's actual mouth with teeth. You have a hard pink-red area that mimics gum tissue and a set of false, pearly white teeth. It is difficult to tell if someone is wearing dentures when worn properly.
Yet the benefits of dentures are enormous for the individual wearing them. You can chew hard food and smile with all of your teeth. Dentures also help your facial muscles and gum tissue maintain their position if you have lost teeth. Wear dentures to improve how your face looks with the use of a false set of teeth.
Why Choose Dentures
Dentures are a cost-effective way to replace missing or chipped teeth. Instead of permanent dental implants, you can use dentures in sets of two or more teeth. Full sets of dentures can be removed for easy cleaning and to maintain dental appliances.
In addition, you can leave out dentures when you are suffering from gum pain or inflammation. This allows your mouth to heal more efficiently in the case of oral disorders.
Benefits of Dentures
We use dentures to replace teeth that are missing for many reasons. You can use dentures to replace decaying teeth or choose denture work for individual implants.
Whether you want permanent dentures, as with denture implants, or a full set of removable teeth, our dentures are American Dental Association (ADA) approved. The most common reasons why patients get dentures include:
To improve a person's existing smile and bite
To replace rotting or cracked teeth due to injury or illness
To correct spacing of gum tissue caused by lost teeth
To allow the patient to eat a more varied diet
Choose dentures for your oral health and see an improvement in your overall wellness. Replacing bad teeth with new porcelain teeth allows you to eat healthily, feel more confident, and reduce oral pain. In addition, you will have fewer dental-related problems, such as TMJ or shifting teeth caused by missing teeth.
How Old Should I Be For Dentures
Dentures are available for any age, but typically senior citizens are the patients who require denture work. We tend to lose our teeth as we age due to natural aging processes. As a result, those patients over 50 are more likely to get dentures.
One exception to this rule is children. If you have a child who has baby teeth, they are not a candidate for denture work. Dentures replace permanent adult teeth. Therefore, children who have lost a baby tooth will have to wait for their adult tooth to grow in.
Where to Get Dentures in Corpus Christi, TX
Find out how we can improve your smile with new dentures in Corpus Christi, TX. Contact Kenneth Gonzales, DDS PLLC, at 361-992-2421 for an appointment. We are open four days a week during normal business hours. Start with a visit to our dentist to determine the best route to take for getting dentures.