Implants
---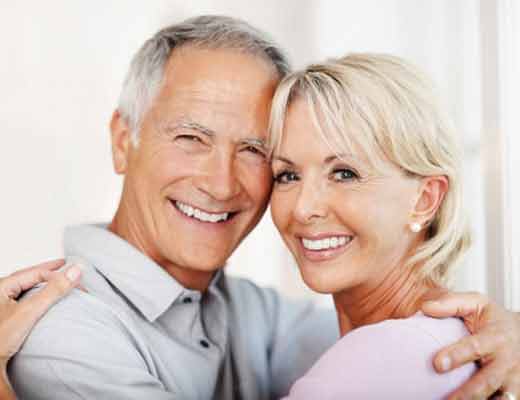 Did you recently lose a tooth to trauma or have a tooth extracted at the dentist? Do you have a tooth that can't be repaired and is causing you unnecessary pain? These are both good reasons to consider having a dental implant procedure. Dental implants are placed after extraction or after a permanent tooth has been lost, and they serve quite a few purposes. Your dentist in Corpus Christi, TX, can tell you more about the many benefits of dental implants.
What Is a Dental Implant?
Dental implants are prosthetic teeth that are anchored through your gums and into your jawbone by metal posts, usually made of titanium. The post acts as the root to keep the tooth in place so that it's permanent, just like your natural teeth.
A dental implant contains three parts:
The metal post
The abutment
The crown
The post is implanted into the jawbone, where it eventually bonds with the bone. Afterward, your dentist places the abutment atop the post to act as a connecter. Last, they'll place the crown. The crown is a composite shell that slips over top of the abutment. It looks and functions just like a natural tooth.
How Long Do Dental Implants Last?
Dental implants are designed to be permanent. With normal care, such as brushing, flossing, and regular trips to your dentist, the implanted posts can last a lifetime. Crowns may need replacing somewhere around the 20-year mark. How well you care for your implants will help determine how long they last. If you follow your dentist's recommendations of which types of foods to avoid and how to care for your new implants, you'll get the most use from them.
Are Dental Implants Removable?
One of the biggest benefits of dental implants is that they do not need to be removed for eating, sleeping, or cleaning. Many people choose implants over dentures for just these reasons. Implants are just like your natural teeth, and you care for them the same way you do all the others. You don't have to use special adhesives to keep them in place; there's no worry about whether they'll slide inside your mouth.
Is the Dental Implant Procedure Painful?
Implanting the post requires minor dental surgery, so you may experience mild discomfort afterward. Your dentist will use anesthesia to ensure you have no pain during your procedure. Afterward, they may prescribe pain medication for the first few days following your surgery. You may experience some tenderness or swelling in the area where you received your implant, but these symptoms typically clear up within a week.
Your dentist will also send you home with post-care instructions, such as applying an ice compress or avoiding solid foods for several hours following your procedure.
Dental Implants in Corpus Christi, TX
If you're interested in learning more about dental implants in Corpus Christi, TX, contact Dr. Kenneth Gonzales, DDS, today. Kenneth Gonzales, DDS, will be happy to schedule a consultation that answers all your questions regarding this common procedure. Call today to set up a convenient time to come in.
Sources
www.healthline.com