Cosmetic Dentistry
---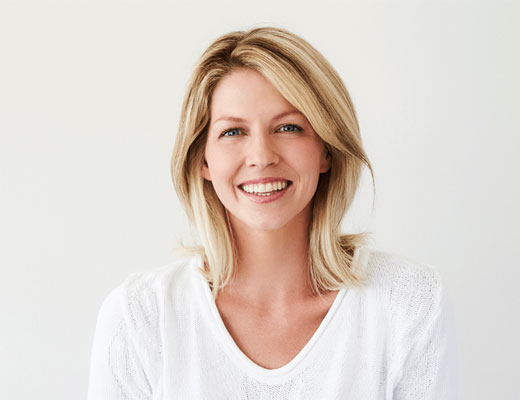 Does your smile make you happy? Would you change something about it if you could? Cosmetic dentistry is the branch of dentistry that deals with smile improvement, and if you want to whiten your teeth or hide flaws such as cracks or stains, a cosmetic dentist is the person to see. Kenneth Gonzales, DDS, is your go-to cosmetic dentist in Corpus Christi, TX.
Why Choose Cosmetic Dentistry?
Your smile is closely linked to your level of self-esteem. It may also influence how you interact with others. If you're happy with your smile, and it makes you feel confident and attractive, you may be more willing to engage in conversation. However, if you're self-conscious about gaps between your teeth or reluctant to smile because you have teeth that need repair, you may tend to hold back when meeting new people. This can directly impact how confident you appear at job interviews or how easily you make friends. It may inhibit your other relationships, too.
Fortunately, cosmetic dentistry can remove or repair the flaws in your smile, boosting your confidence along the way. Your dental professional has many techniques they can use to improve both the appearance and function of your teeth and gums.
Common Cosmetic Dental Procedures
A cosmetic dental procedure may be something as simple as having your teeth whitened in your dentist's office and going on about your day. However, it may also be a bit more complicated, requiring several follow-up visits to your dentist. Dental implants are good examples of in-depth cosmetic dentistry. Other common cosmetic dental procedures include:
Inlays
Onlays
Dental Bonding
Porcelain Veneers
Crowns
Braces
Aligners
Through these techniques, your cosmetic dentist in Corpus Christi can straighten teeth, hide chips, cracks, and stains, and fill gaps between teeth, leaving you with the dazzling smile you've always wanted.
Who Is a Good Candidate for Cosmetic Dentistry?
Most adults are suitable candidates for cosmetic dental procedures, although there are issues that may delay the procedure you desire. These include dental bone loss, poor overall oral health, or infections or illnesses that inhibit healing. While problems like these may delay your procedure, your dentist in Corpus Christi can usually find solutions. It may just require additional preparation. For example, some patients may require a bone graft before having a dental implant procedure, or you may have to stop taking a medication, such as a blood thinner, for several days leading up to a dental surgery or extraction. Most obstacles that stand in the way of your dream smile can be overcome through the work of an experienced cosmetic dentist.
Cosmetic Dentistry in Corpus Christi, TX
For friendly, knowledgeable dental care in the Corpus Christi area, contact Dr. Kenneth Gonzales, DDS. Dr. Gonzales, or a member of his clinical staff, is always happy to sit down with you to discuss your dental goals and to help you choose the cosmetic option that's best for your individual situation. Call today to schedule your dental exam and consultation.
Sources
https://www.colgate.com/en-us/oral-health/dental-visits/five-types-of-cosmetic-dentistry-procedures